NJ-ACT announces two workshops on one day: September 24, 2017.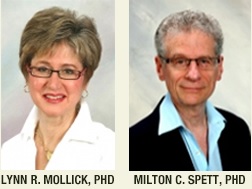 Morning workshop presented by Lynn Mollick, Ph.D.
"Mindfulness and Acceptance Techniques for Anxiety Disorders"
Afternoon workshop presented by Milton Spett, Ph.D. & Lynn Mollick, Ph.D.
"Acceptance Techniques vs. Cognitive Techniques for Panic, Social Anxiety, PTSD, and OCD"
Learn more about the event and Drs. Mollick and Spett here
Mark your calendars:
December 10, 2017
Empirically Supported Therapy for Assessing and Preventing Suicide
David Jobes, Ph.D.
March 18, 2018
CBT for Doubt and Intolerance of Uncertainty in OCD
Jonathan Grayson, Ph.D.